Food Options
Eat well, live well with our various dining options at Element Denver Park Meadows. Eating healthy is a large part of why we provide a wholesome alternative to dining out at breakfast and throughout the day. Maintain your healthy habits with nourishing and delicious food options at Rise®, our complimentary breakfast bar, or Restore, our 24-hour grab & go pantry. Join us for our Relax evening reception Monday through Thursday 5:30 - 7pm.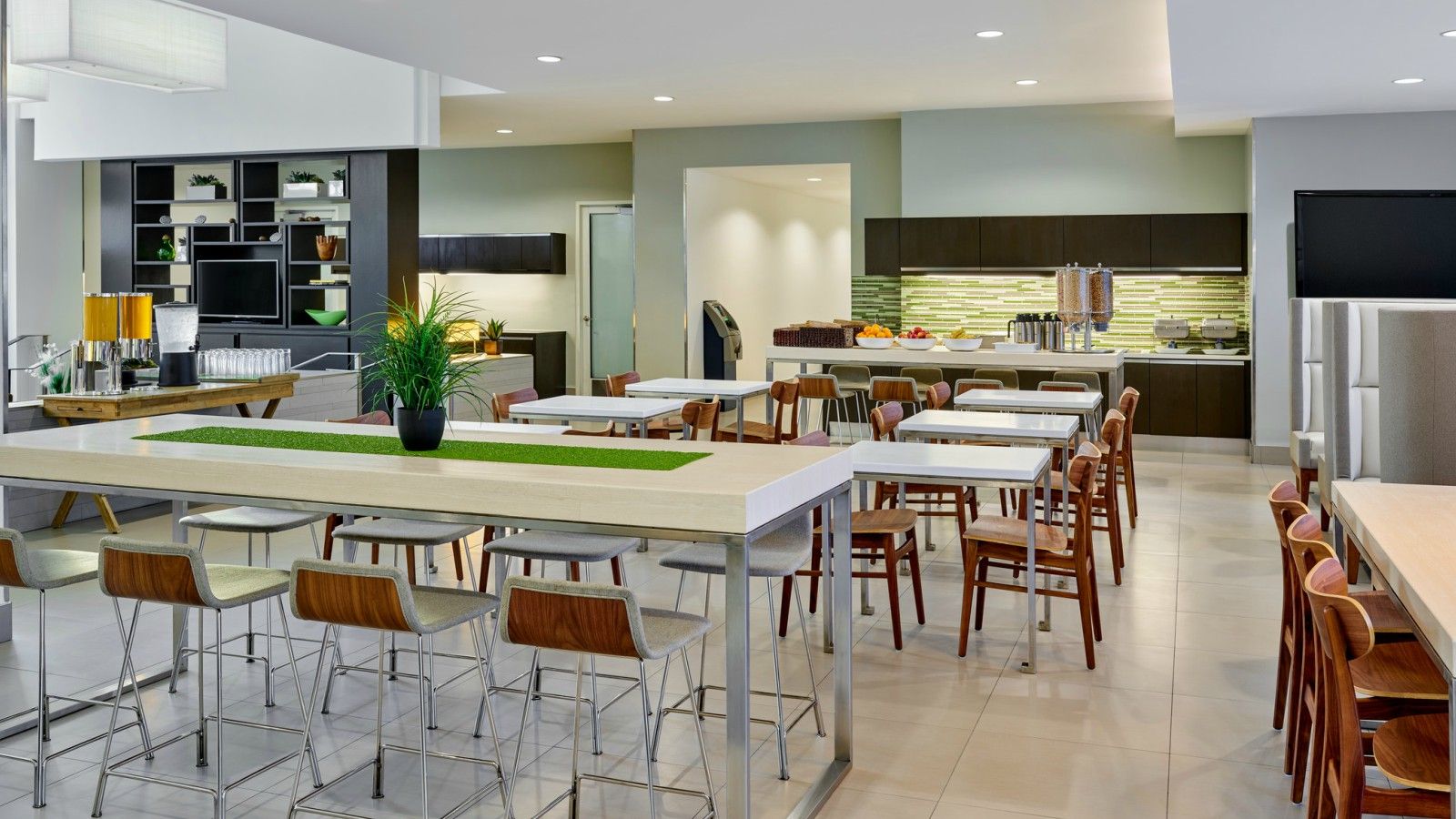 Rise: Breakfast bar
Wake up to our complimentary signature healthy breakfast, featuring refreshing smoothies, fresh fruit, gourmet coffee, hot breakfast sandwiches and more. Everything is prepared daily in our kitchen with the best ingredients.
Our bright and airy dining area offers flexible seating for sitting with family and friends or reading the morning paper.
Hours:
Monday - Friday: 6:30 - 9:30am
Saturday & Sunday: 7 - 10am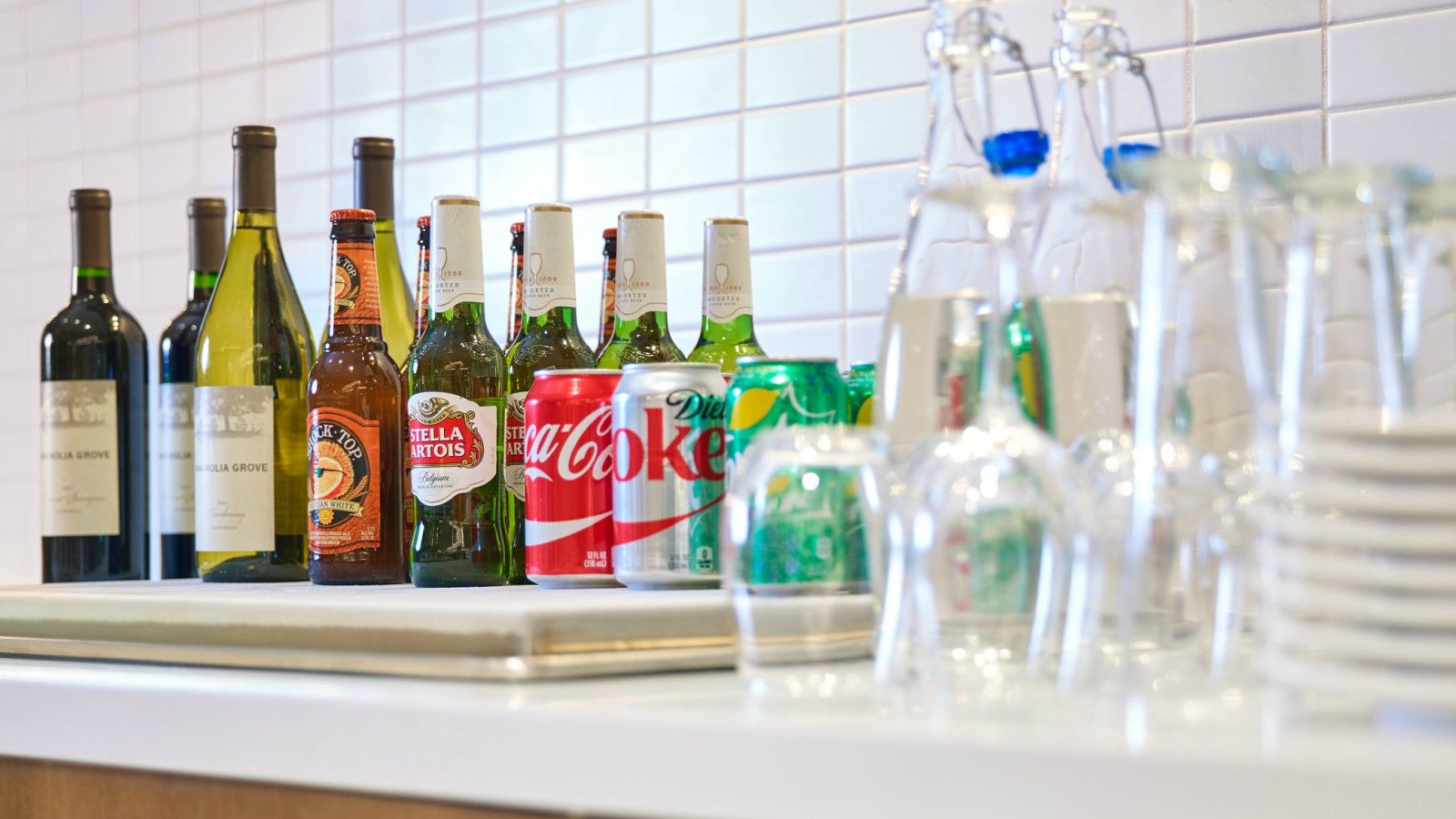 Relax: Evening reception
Join us for complimentary beer, wine and soda along appetizers such as pizza, quesadillas, bread sticks, buffalo wings, and more. Also, be sure to join us for live music one night a week.
Hours:
Monday - Thursday 5:30 - 7pm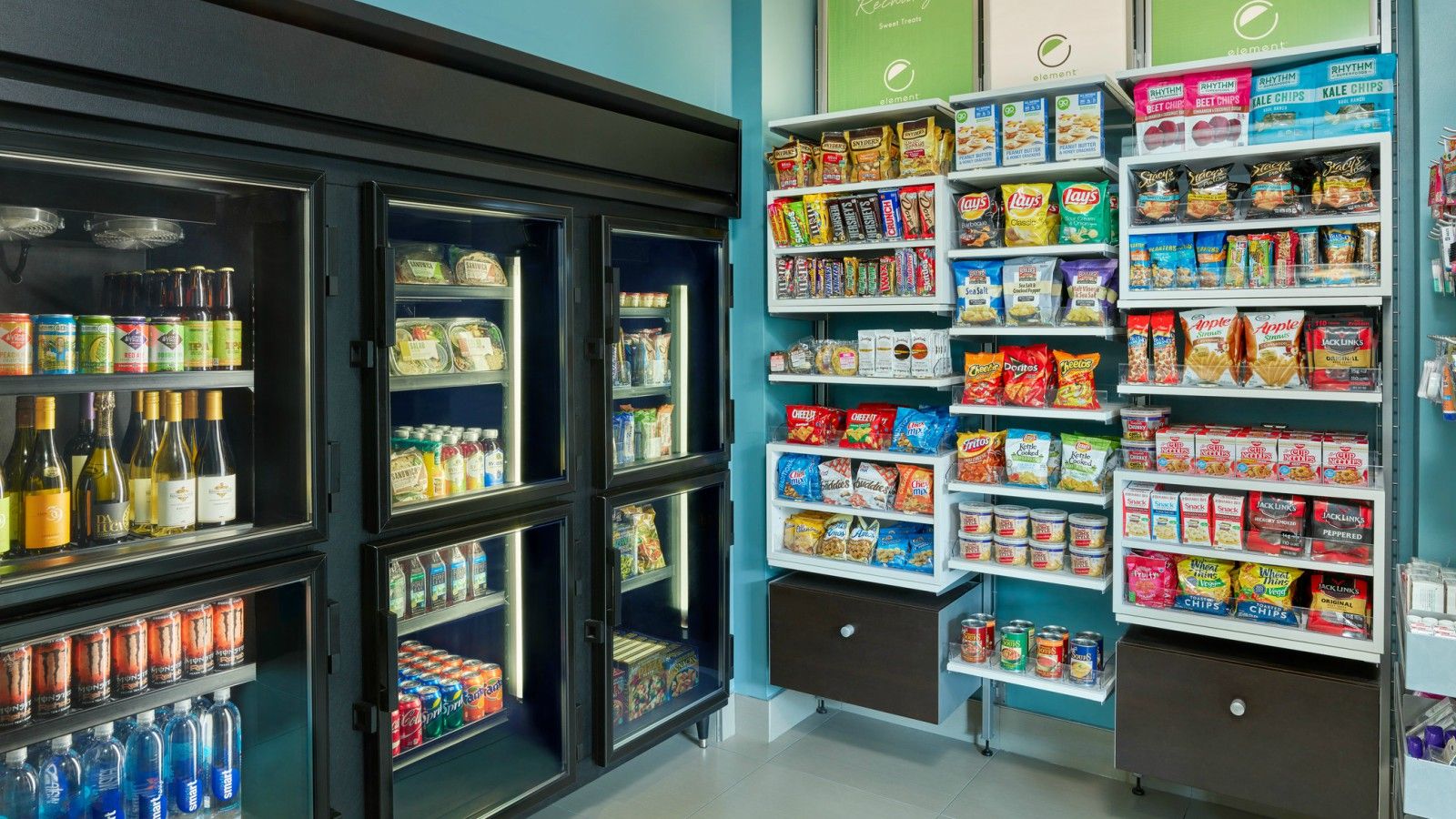 Restore: Gourmet pantry
Restore gourmet grab & go pantry includes a wide selection of beverages, snacks and effortless ready-to-go meals. When you're craving something substantial, enjoy preparing a satisfying meal in the comforts of your own in-room kitchen. Restore is well-stocked with pastas, sauces, salads and even easy heat-and-eat meals in a variety of international cuisines.
For in between meals, Restore offers a variety of nuts, yogurts, sweets, gourmet chips and energy bars. Crazing a sweet? We also have ice creams and sorbets. Unwind with a bottle of wine or beer, or quench your thirst with some specialty drinks. We also carry toiletries and other travel necessities in case you forgot to pack them.
Hours: 24 hours, daily